The Best Place To Buy Or Sell Second Hand Or Used Ice Rinks And Ice Rink Equipment
Search
Showing 1 - 5 of 5 items

The Rink system is in immaculate condition and all items have been stored indoors for their entire life.
Included in this price, I am happy (at my cost) and supervise/train your team in how it goes together and operates, also will be happy to come over and supervise/train on the de-rig. All inclusive.
Looking for immediate sale - £24k for sale this week
Ice Rink that is 20m x 20m. I have owned and built up my assets over the last 9 years. I am currently embarking on a career overseas so am looking to sell all my rink and associated assets very quickly indeed due to other projects schedule.
£24000 ono VAT Free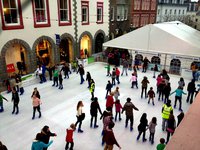 This is an excellent quality pre-owned ice-rink manufactured in Germany to exacting standards.
£25000 +VAT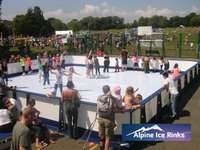 First Class condition - Ready to use
Can be used indoors or outdoors
It comes with:
70 + Pairs of skates
Floor cleaning machine
PRO SHARP Skate sharpener
Interlocking Skate racks
The price INCLUDES DELIVERY & INSTALL anywhere in the UK
Rink will hold approx 60 skaters per session with an average price of £5 per skater
115sqm Synthetic 1000pp Rink
SOLD + however We will be releasing details of high quality, aggressively priced rinks, manufactured in the UK early next year. Please send an email to neil@lombardevents.co.uk should you wish to be sent details when they become available.' Lots of demand! Cheers Neil Kind regards, Neil
£30000 +VAT Stock holding worth in excess of £200,000, including 30 Rinks, 2000+ Pairs of rental skates, 30+ skating aids, skate sharpening machines, synthetic curling lane, and skating sundries, fully operational professional website, organically placed top 3 on search engines, commercial vehicles (including 18 tonne lorry, 7.5 tonne lorry, purpose built trailer), PA systems, snow machines, lighting etc. Full stock list can be obtained from the seller's agent. Currently operated from rented premises (not included in sale).
Click here for more info and contact details.....
Having been established for 6 years, we are one of the top synthetic rink hire and sales businesses in the UK. The current owners have established this business from the start and now have a turnover in excess of £300,000 PA with a very strong customer base and regular clients.
POA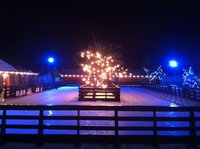 Showing 1 - 5 of 5 items