The Best Place To Buy Or Sell Second Hand Or Used Ice Rinks And Ice Rink Equipment
Search

The screen itself is quick and easy to install, and is collapsed into a flight case (not supplied) for convenience once you have finished. No need for support structures!, and can fit in almost any car or van.
For a small supplemental charge, I can also print your logo or branding onto the screen itself in any colour or style.
This 6m inflatable cinema screen is perfect for parties, weddings, charity events and provides you with an outdoor cinema set up in minutes. This screen is ideal for anyone starting their own events company or simply want it for their own use. Everything you need is provided (aside from projector etc). Paired with our inflatable dome, it can be used throughout the year no matter the weather, or on its own it provides a great, unforgettable summer event. These screens usually rent out for around £1250 a day, so there is a lot of profit to be made! It is suitable for events of anything up to a few thousand people, depending on the size of the venue. Anything upwards of a 3000 lumen projector will work perfectly, even if there is still some light outside.

3 phase power and quantity of ice is all that stands between you and your Snowscape.
Follow the link it's the wheeled version.
Happy to send serious parties video of the machine in action.
Portable machine that creates real snow like effects from ice blocks/cubes. Only used a few times and in excellent condition.
£10000 +VAT ono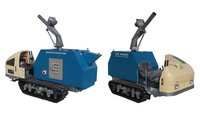 On wheels with 100 Natural Wooden Hangers
Used once
£150 VAT Free Just £19.50 each.
Selling as we're buying a different batch which makes these incompatible.
We are selling lots of things at the moment , trestle tables, other chairs etc etc good prices given on bulk.
Click here for more products from Yahire
Used crowd control barriers, still in decent condition, minimal rust etc. Most with linking parts. Very lightweight. Fixed feet on them.
£19.50 +VAT each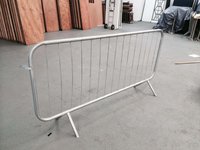 Showing 1 - 9 of 9 items